Thank you for visiting my new website!
I've added a blog feature, which I will mostly use for news updates, but I thought my first entry should reflect on performing life here in Austria both before and during the Covid-19 pandemic.
It feels like a strange sort of quiet has descended, a muted existence that has been imposed on us as we wait out this terrible virus. It has been my cue to think about all that has happened and/or changed in my little Viennese corner of the world over the past year or so. It is a privileged perch I write from here in a country that has, by most metrics, managed the crisis well, leaving its residents with far less stress and greater freedoms.
My colleagues and I here in Austria look on in dismay as the situation worsens in other parts of the world. In the arts community, we worry for those who have been forced to question when, or if, there will be performing arts jobs to return to in the future. Thanks to a deep-seated tradition of supporting the arts here, one that comes from both its people and its government, the major arts institutions face less of an existential threat – at least for now.  Nevertheless, live performance has mostly been put on hold in Austria too. 
Although I live in the 'land of Mozart,' where classical repertoire usually fills the concert halls on a nightly basis, it is now heard only in a few, well-funded, socially-distanced venues, and far less frequently. I personally have set foot on a stage only a handful of times in recent months, which I suppose is a handful more than most of my performing friends in places like America or the UK.
I found I recently needed to remind myself of what performing life was like "before":  that routine of being a performer, the regular rehearsals and practice, the adrenaline shot that invariably comes with performing for a live audience – all of this has practically vanished. I am sure everyone is looking back to happier times, regardless of their jobs or positions in life.  The need to remember the details of how life was, so we have a sense of how to rebuild, feels especially important.  
So, this is a brief journey down my memory lane, through events "pre-Covid" that, on hindsight, I wish I had taken more time to cherish. These memories are what carry me through as we wait to re-emerge on the other end. 
A little look back... 
Springtime, a year ago, 2019 - so many musical occasions, milestones and anniversaries to celebrate here in Vienna! Actually, Vienna, a hub of classical music, seems to celebrate musical anniversaries almost all the time, but 2019 and early 2020 felt special: I celebrated my first ten years at the Vienna State Opera, the Vienna Opera itself was toasting its 150th Anniversary and I had the enormous privilege of singing the title role in Vienna's 1000th(!) performance of Der Rosenkavalier. (To shed a little light on the importance of this piece in Viennese culture, I have on more than one occasion encountered Viennese opera fans in the post office, store or street car who cheerfully quote me long lines of text from this opera - and of course tell me where I can improve my dialect!).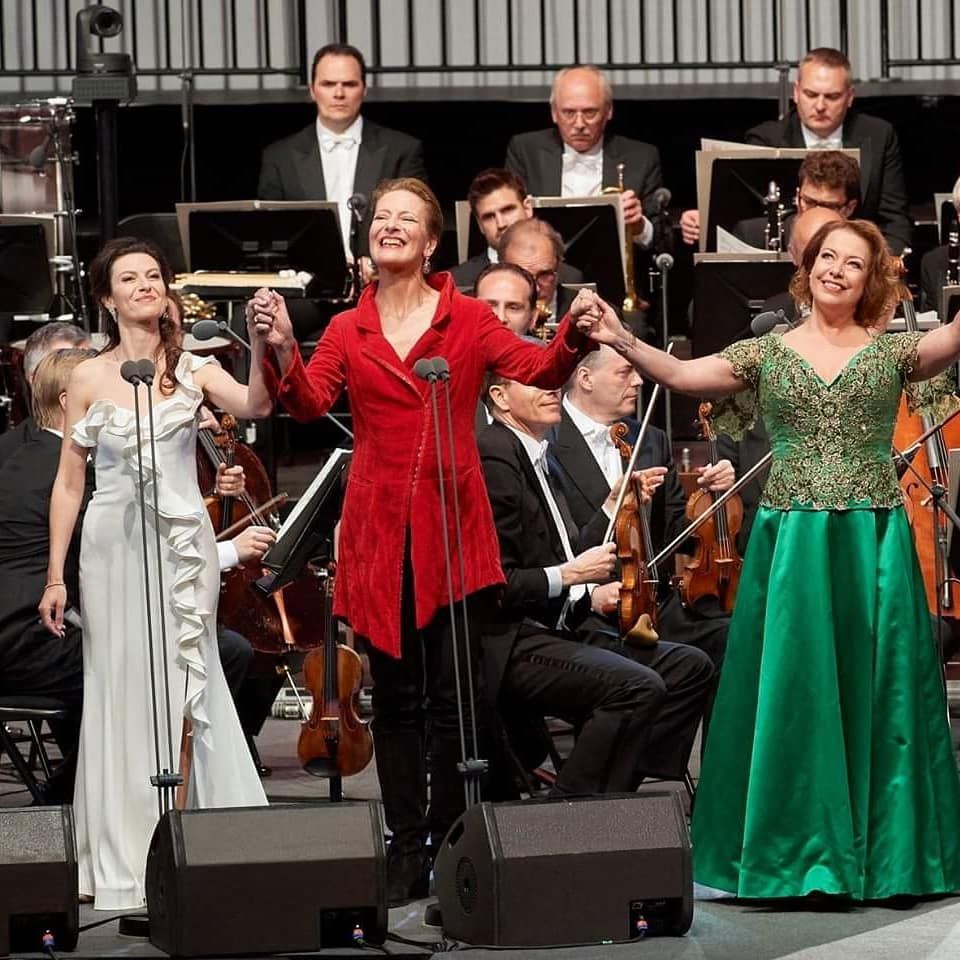 Gala celebrating 150 years of the Vienna Staatsoper (with Nina Stemme and Chen Reiss)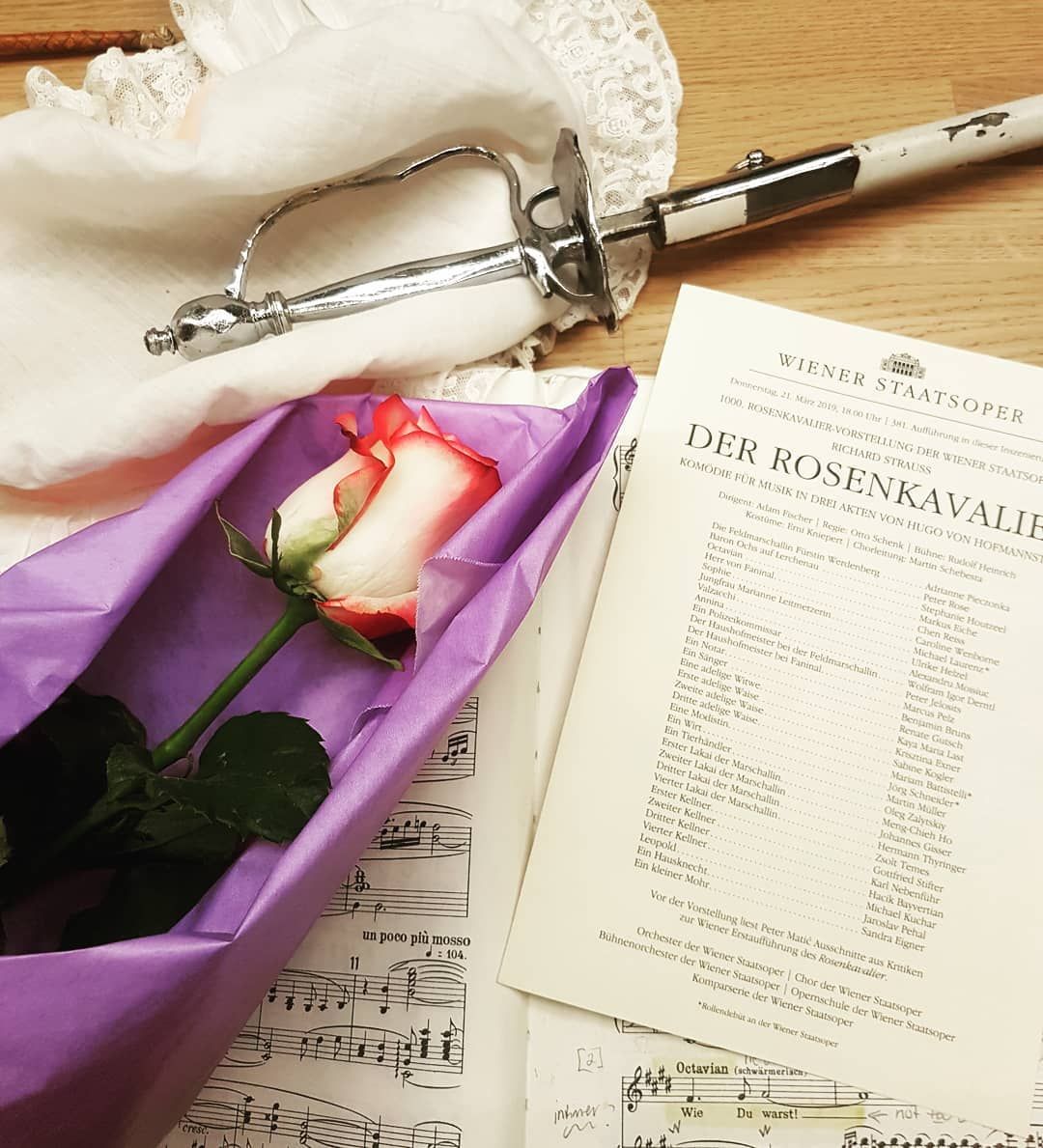 Props and Program from the 1000th performance of Der Rosenkavalier 
I also sang one of the greatest Handel roles, Ariodante, under the brilliant musical direction of Christophe Rousset and I made my first venture into musical theater (not standard stuff for me!) as Nettie Fowler in Rodgers & Hammerstein's Carousel, which had me dancing and singing my heart out with new friends and colleagues at the Vienna Volksoper. Carousel was produced by my old friend and gifted stage director, Henry Mason - with whom I sang my first Cherubino (a million years ago)....and now I was getting to try out some heavy choreography, show tunes and cheeky dialogue!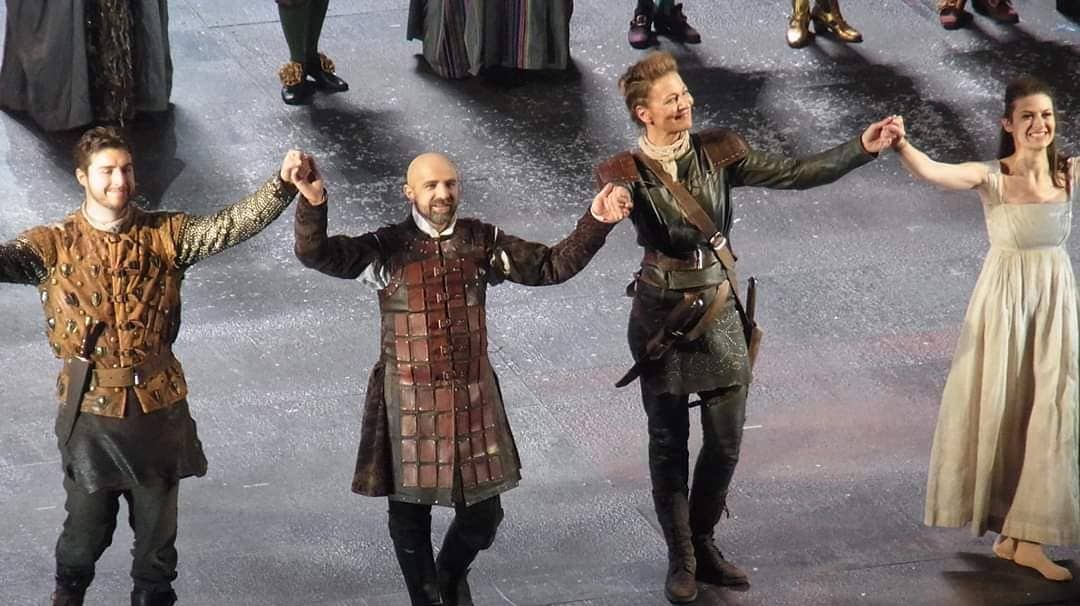 Happy bows at Ariodante/Wiener Staatsoper with Josh Lovell, Max Emanuel Cencic and Chen Reiss.
(Who knew hand-holding would be a no-no just months later?)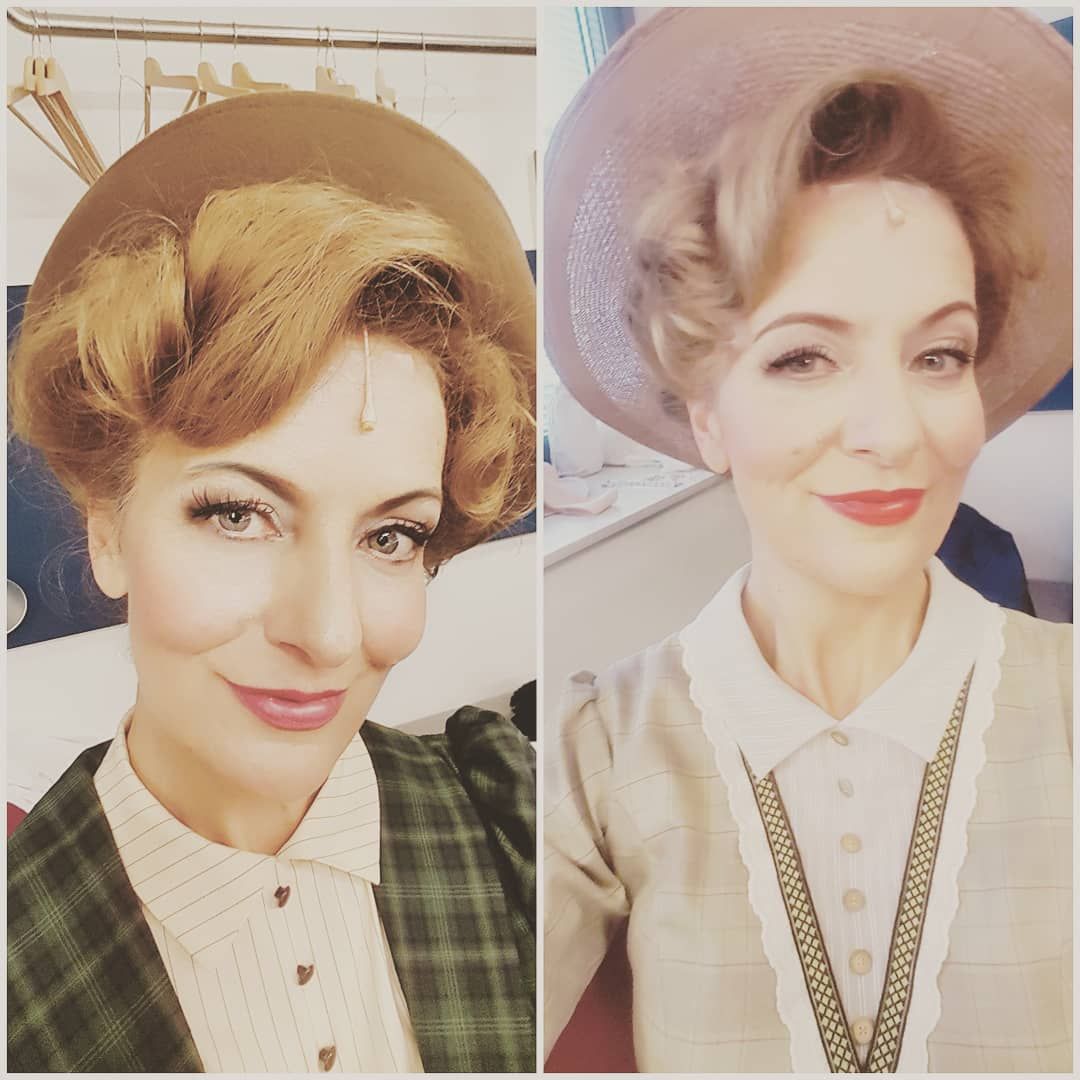 Nettie Fowler's hats, Carousel 
Those were my personal highlights of 2019. 
2020 started with the same promise of celebration:  Beethoven's 250th Birthday - and Vienna and the Staatsoper embraced the occasion. Alongside a plethora of symphony concerts, there was a new production of Beethoven's Leonore and several of us had the pleasure of delving into ALL of his song literature - a feat accomplished in several recitals over a festive week. 
...and then came early March. 
I travelled to Zürich for a very fun jump-in as Adelaide (Arabella), but signs of the pandemic encroaching on both everyday and performing life were already there. Switzerland's infection numbers, although nothing like the disaster that was enfolding in Italy, were higher than Austria's, audience capacity had already been reduced, elbow bumps and hand-sanitizer were everywhere. Little did I know then that my flight home after the performance would be my last for many months.
I returned to Vienna to ready for rehearsals of Das Rheingold and Die Walküre that second week of March, only to be told all would be cancelled, first indefinitely, then for the entire season. 
That's when things came to a complete standstill.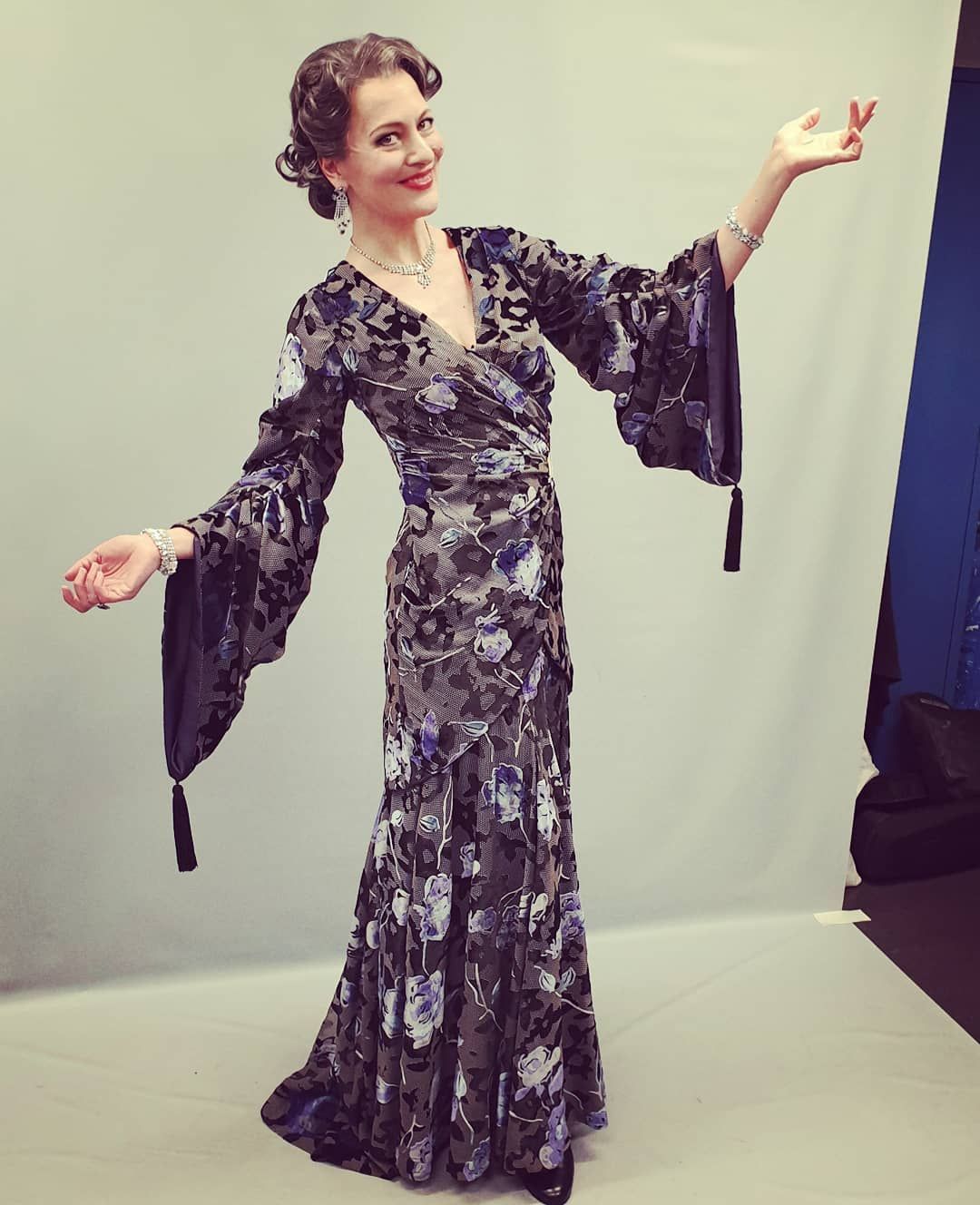 Adelaide in her diamonds and velvet in Zürich - it turned out to be my last fully-staged opera performance this season.
It was March 7th. 
The word "cancelled" began to echo across opera and concert websites, drowned out by even more troubling health and economic news.  
I know that so many of us were looking forward to more milestones and opportunties this season: in my case a role debut as Die Dame in Hindemith's Cardillac and an engagement in the brand new Ring at the Bayreuther Festspiele. Not being able to sing Mahler's Das Lied von der Erde at the Styriarte Festival on Easter Sunday, a piece that reflects so beautifully on life, nature and redemption, was especially disappointing.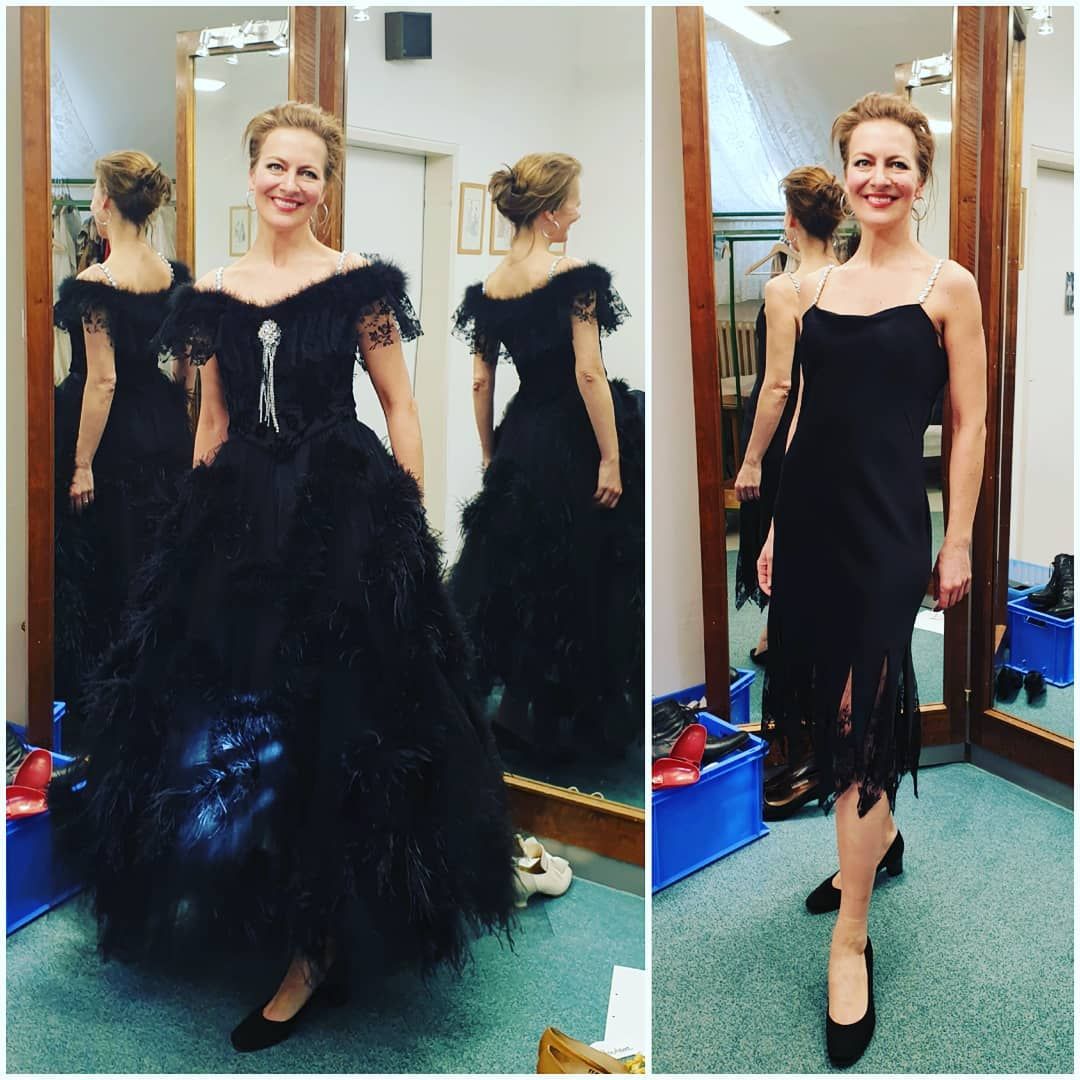 The costumes that never were: Die Dame in Cardillac 
From Mahler in concert to Mahler on the balcony (video in German). 
At the Vienna State Opera, we were watching the final months of a ten-year era under Director Dominique Meyer come to a strange and unexpected finish, with limited options for a proper celebration or a real chance to say good-bye to many wonderful colleagues. The Staatsoper did manage to organize a "Plan B," quickly putting together a set of mini-concerts - for only 100 people, so as to be Covid-safe. Although it was a privilege simply to be standing in front of a live audience for a few, short evenings, singing for 100 people in a gorgeous house that normally seats 2300 felt almost surreal.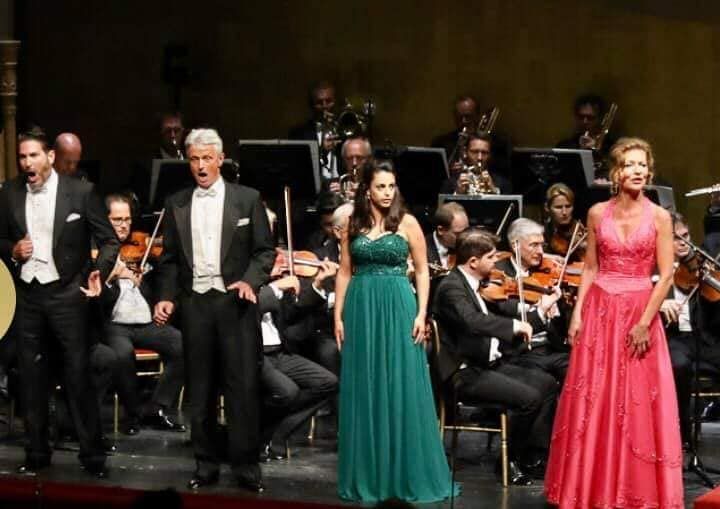 Tutto nel mondo è burla? The Falstaff fugue at the Gala for Dominique Meyer,
performed for only 100 people. 
And so ended the strangest season of our lifetimes. Live performance as we know it, normally a source of joy and comfort in difficult times, has been hampered by Covid-19 for the foreseeable future. The urgent need to contain a terrible pandemic rightfully outweighs everything else.  
Those of us fortunate enough to be in 'Fest Engagements,' full-time ensemble positions here in Europe, have felt the squeeze of a cultural shutdown far less than our colleagues in the freelance world, especially those in the U.S., where the pandemic continues to rage and where arts institutions will have to keep their doors closed for many more months.
My performing life might feel 'muted,' but being here in Austria has left me protected financially, no threat of health insurance being suspended or loss of my basic wages. I am one of the lucky ones. The solidarity with which colleagues are petitioning institutions for lost wages elsewhere, or raising funds for those in need, has been awe-inspiring, and in many cases, people's only hope. 
What keeps me optimistic is that the pandemic has not destroyed the spirit of performing artists or arts organizations. We have been singing from our windows and balconies, livestreaming our greatest performances, teaching, interviewing and coaching online - even restarting in small Covid-safe venues until it's safe to gather in our larger cultural spaces. My sense is that the crisis will also force new thinking in our political and cultural institutions: that we must find better safety nets for those who are vulnerable, both physically, economically AND culturally. 
We are "put on hold," but we're not finished.  We are reconfiguring but also finding new strengths. We will meet on the world's concert and opera stages to make joyous music again -  with a far deeper appreciation for what we have been missing these last months!  
Take care - Thank you for visiting!  With warmest wishes, Stephanie